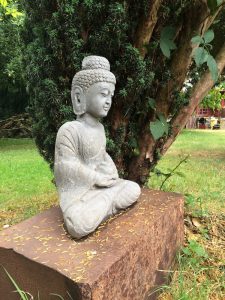 Dana (Generosity) Practice
The fees charged for this retreat by Pauenhof cover lodging, food, and maintenance for the centre.
The teachings are offered on a dana (donation) basis in accordance with Buddhist tradition. Within Buddhism, the teachings are given freely because they are considered priceless. On retreat, we also practice dana, or generosity, by making monetary offerings for the teachings. Dana is not a payment for goods or services rendered; it is given from the heart. Your generosity not only gives support to the teachers, but also the Sangha, the larger Dharma community, and your own practice.
The participants give Dana at the end of the retreat.
Return to RETREAT page